Dear parishioners, we have implemented a Booking System for your convenience to avoid the disappointment of arriving for Mass and being turned away because the legal maximum of 100 people has already been reached. Telephonic bookings may be made at the parish office on 0315635554 between 8.30 a.m. and 3.30 p.m. on weekdays. Online bookings may be made at any time, day or night BUT all bookings must be made before the cut-off times because the booking registers will be closed, printed and taken to the church, ready for the check-in and screening process. Late entries will not appear in the booking registers.
Plan for our parish during the COVID-19 (Coronavirus) outbreak
Cardinal Napier's instructions include: "Anyone who has a cold or cough along with flu-like symptoms should consult their doctor and refrain from going to Church until they are well again." "The Sunday obligation to attend Mass is lifted until further notice… no one should feel guilty for failing to attend Sunday Mass as a result of the restrictions that we are implementing." He encourages those who do not attend Sunday Mass to attend weekday Mass. "The number for all gatherings… must be kept below one hundred."

Click here to read a letter that attempts to answer, in one place, the many wide-ranging questions that have arisen
Sacraments & Rites
Faith expressed & strengthened.
The sacraments are signs and means by which faith is expressed and strengthened, worship is offered to God and our sanctification is brought about. They were instituted by Christ the Lord and entrusted to the Church. Cf. Can 840.

There are seven sacraments, divided into three categories:
Sacraments of initiation:
Catechetics
Our parish offers comprehensive courses of catechism.
Adult faith formation:
Our parish offers comprehensive adult formation courses.
Formation
Teaching, reflection & prayer.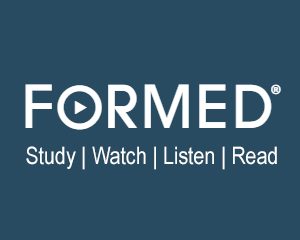 Get thousands of movies, programs, audio, and books instantly.
Join here,
Select "I belong to a Parish or Organization"
Type in "Our Lady of Fatima Durban North" and click the Next Button.
For help signing up
watch a help video here